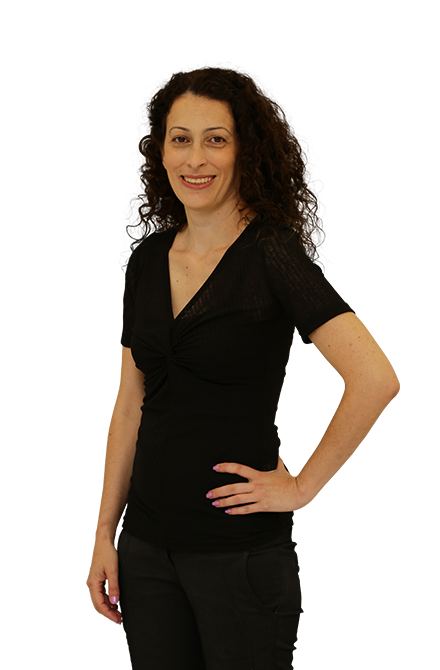 Dr. Ayelet Itzhaki
Director of pathology laboratory & Biobank

The Institutional Tissue Bank (Institutional BioBank) is set to serve as an advanced infrastructure for scientific research conducted in academia and industry in Israel and around the world. The BioBank provides easy access to biological samples and relevant clinical data, required for controlled basic research, research and scientific discoveries at the genomic, proteomic, and molecular levels, in the field of cancer and other diseases, through collection and storage of quality, well-characterized biological samples for the research community.

Ichilov Hospital
Pathology Building
2nd floor

The purposes of the Institutional BioBank are to collect, process and store biological samples, medical information ,genome-wide information and genetic information, and to make them available for research studies intending to improve the diagnosis and treatment of patients suffering from various diseases.
The Institutional BioBank focuses on biological samples from cancer patients and collection of a selection of samples from the same donor, including tissue from a tumor source, non-tumor tissue from a nearby source, blood products, fixed and paraffin-embedded tissue (FFPE), epidemiological, pathological, and clinical information including follow-up treatment and relevant outcomes.
Patient Recruitment – The BioBank team recruits sample donors in pre-op clinics and during follow-up examinations at Ichilov Hospital.
Informed Consent – BioBank research coordinators review informed consent form with each patient, explaining the overall purpose of the BioBank, how samples are collected, and how samples impact medical research.
Sample Collection – On the day of the operational procedure, the BioBank team collects and transfers tissue samples to the Institute of Pathology where remaining tissue not needed for diagnosis is considered for storage.
Sample Preservation – BioBank samples are stored for 25 years in liquid nitrogen freezers.
What type of samples does the BioBank store?
The Ichilov BioBank stores:
Covid-19 blood & Urine

Bone marrow

Serum

Plasma

PBMCs

Frozen tissues samples (normal & abnormal)

Buccal swab

Urine samples

Primary cell cultures
How can I know how many samples in the BioBank are suitable for my research?
We have approximately 100,000 collected samples. In order to check availability of specific samples please email: biobank@tlvmc.gov.il
Do I need IRB (Helsinki) approval for research conducted on BioBank samples?
Yes, researchers who wish to use existing samples in the database for research purposes will be required to apply to the Helsinki Committee. However, since all donors have granted their informed consent, in their IRB application researchers can ask for exemption from seeking re-consent from current patient-samples.
Can the BioBank team provide prospective sample collection service (fresh samples)?
Yes. The Biobank team can provide prospective collection of fresh tissues and blood samples for research.
Orthopedic Oncology vials